It's a beautiful Sunday afternoon as you're taking a stroll down your neighborhood. The sun, usually arrogant in its radiance, is being agreeable and isn't burning your skin to a crisp. Suddenly, something brushes past your knee. You pause and gaze upon the dorkiest but cutest little pug you've ever seen. "Sparky!" his owner calls for him. As the owner apologizes for Sparky's enthusiastic greeting, you picture happy ol' Sparky's face on a t shirt and, boom, a new project is born.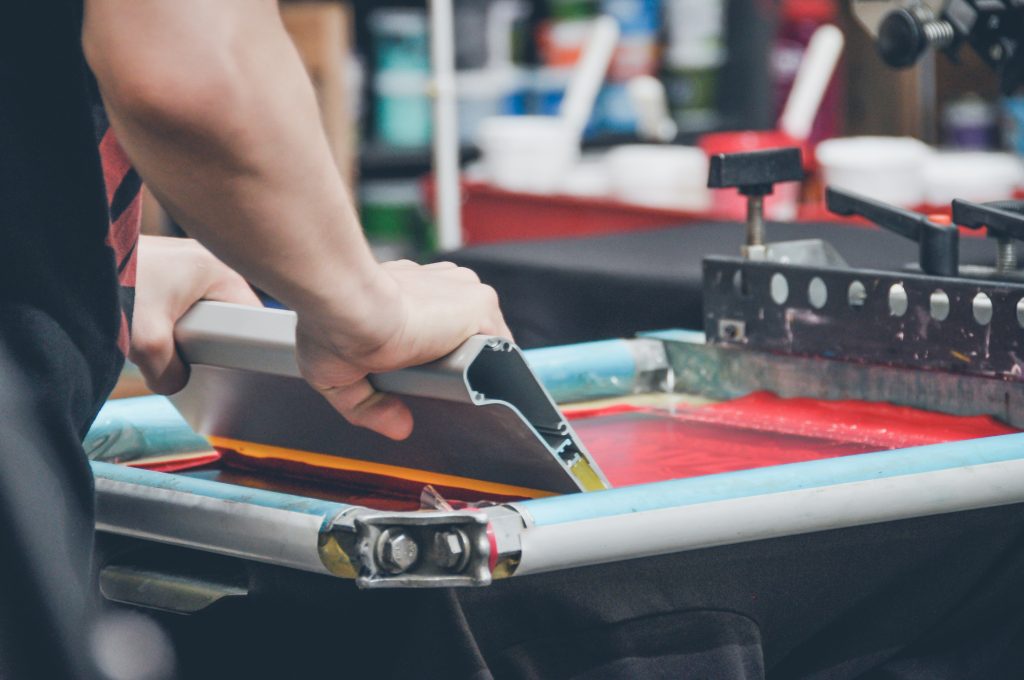 Great graphic tee ideas may come easily from time to time but the process of choosing the right garment for your t shirt printing might prove a bit complicated. After all, you need to find right types of shirts that will do your idea and design justice. Whether you're looking for the best option, budget or fashion wise, look no further. Having dealt with various garments within the industry, we at Oh Boy! Print Shop are experienced in the types of shirts based on brand name, materials used, how well they lend themselves for screen printing, and their durability throughout time.

The Best T Shirt

Different materials yield different results so it's important to choose the best type of shirts that will give you the results you want. Cotton, a natural material, is the industry standard. There are various types such as 100% ringspun cotton and %100 preshrunk cotton. Synthetic fibers like polyester, rayon, and spandex are also used and even blended to produce different types of shirts.
Now, we highly recommend choosing the best quality shirts that your budget allows as comfort and fit are key to the success of your project. If your budget is limited, however, preshrunk cotton would be the least expensive option. Preshrunk cotton tees typically weigh in at around 5.0-6.0 ounces. In this category you will find brands such as Gildan 2000 & 5000, and the Port and Co. 54.
If that's a little too heavy for you, there is also a "mid-weight" category. For most, this provides the perfect balance between a t shirt that might be too thin and one that is too heavy. The best types of shirts in this category are the Anvil 780 and the similar Alstyle 1701.
A more economical option would be the Gildan Dryblend t shirt. These are made up of 50% cotton and 50% polyester, making them a nice blended t shirt . These are more forgiving to shrinkage and they retain a good fit and color.
If you're searching for shirts enhanced for more durability and are lighter in weight with a softer feel, ringspun cotton would be a more suitable choice. In this category, American Apparel 2001, Next Level 3600, Bella+Canvas 3001, and Tultex would be the most prominent brands. These shirts are often chosen for more fashionable projects because of the premium cut and feel. They range in price with Tultex being the most economical and American Apparel being higher up on the price list. The best choice for price, fit, and durability would have to go to the Next Level t shirts.
If athletics or active wear is your brand, you will find t-shirts made of 100% poly or a mixture of different fabrics to be a good choice. Polyester will not shrink or morph as cotton does. It also wicks away moisture providing a fresher feel.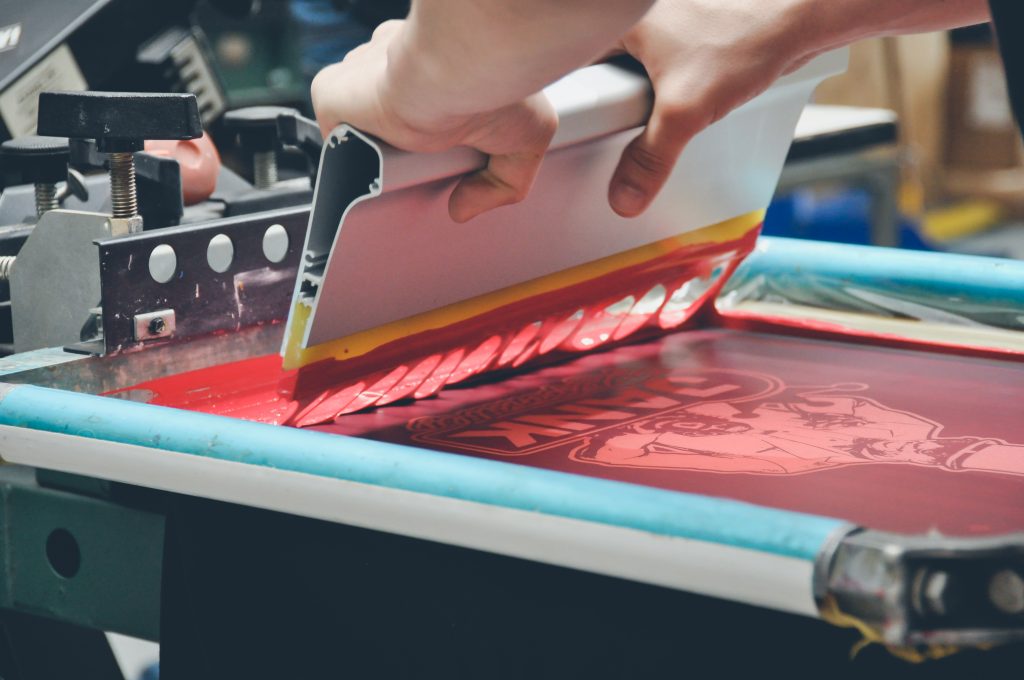 As stated, there are many options that you can choose for your project. If you're having trouble deciding on which material choose, there are high-quality material combinations that will fit what you're looking for. A cotton and polyester blend add durability, it decreases weight and adds to the overall softness. The most common blend ratios are 50/50, 60/40 and 65/35. In this category, you'll find options like the Next Level Cotton/Poly 6200 (65/35), Next Level CVC 6210, American Apparel BB401 and Bella Canvas 3650. Then, there is the Tri-Blend shirt. Its versatility comes from the three fabrics it is made of: polyester, cotton and rayon. It is comfortable and it retains its shape and elasticity. Because of this, it is a go-to t shirt for independent, fashion forward brands.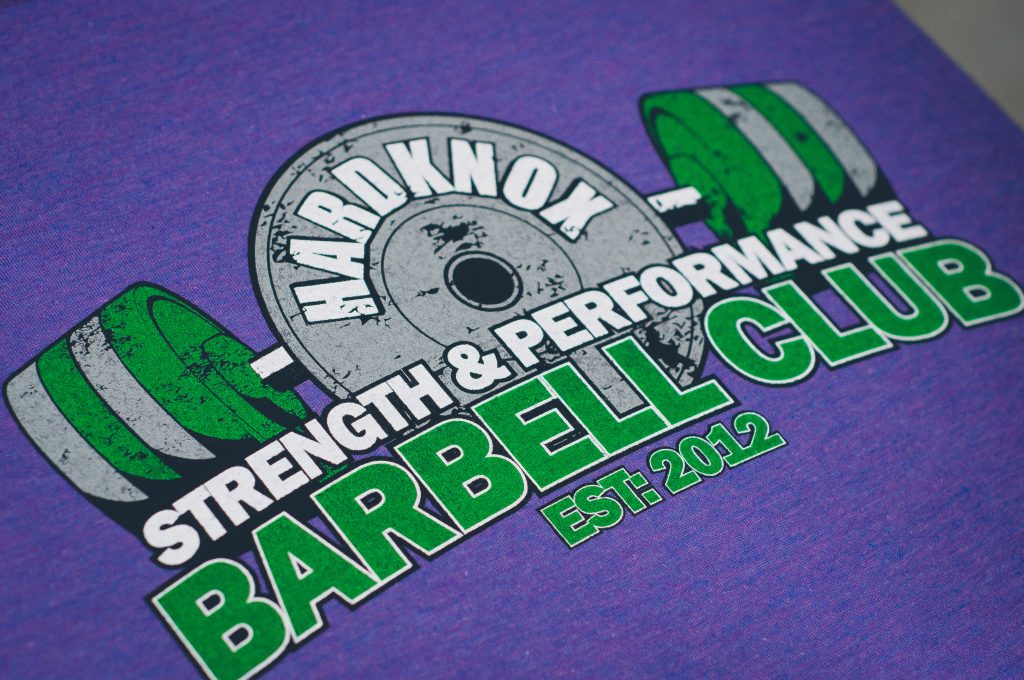 Aside from material type and blends, you will also have the option of choosing the type of neckline you want for your t shirts. The most commonly offered are crew neck and v-neck in both men & women's styles. And many brands also offer deep v-necks and scoop necks. Other types of shirts offered are tank tops, racer backs, and slouchy or boat-neck tees. There are numerous options to choose from but based on your preference and some information, we can definitely help you find what fits your needs. We're more than happy to help you meet your t shirt printing goals. Give us a call if you have any questions!