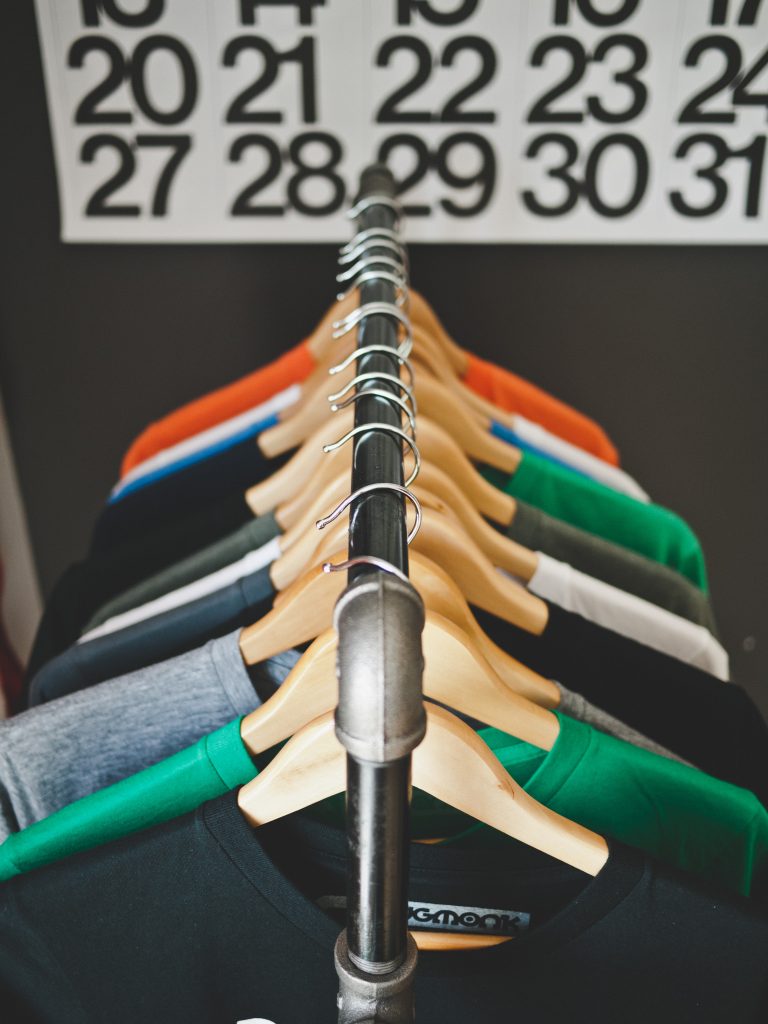 What Is Your Brand?
Unless your goal is to fill the generic t-shirt rack at Walmart and convenience stores, your custom t-shirt line needs to have an identity. There needs to be meaning behind the name and purpose behind the product. When someone is digging in their closet and feel in a certain mood, they'll bust out a certain article of clothing that portrays that mood. When someone has a party to attend and they want to portray a certain image of themselves, they'll bust out a certain article of clothing that will portray that image. When someone…well, you get the idea. Your custom t-shirt brand should convey a sort of attitude, belief, or idea you feel is worth representing.
Who Is Your Custom T-Shirt Brand For?
Billabong started out making durable board shorts for surfers in Australia. Now the company has grown into a brand that isn't just for surfers but for those who love a laid-back, sunny day filled life on the beach. The Hundreds is all about trendy, urban alternative street culture where as Starter has found a revitalization in the ironic hipster scene. Who is your custom t-shirt brand for? Finding and understanding your demographic is key in creating a successful brand. If you're producing your own line of custom t-shirts because you feel a certain idea or style you like is hard to find, then marketing to like-minded individuals will increase your chances of success. Once this happens, your brand will appeal to those who are attracted by certain elements of what it represents.
Honest Feedback Is Golden
Friends are awesome. They'll bail you out of a Mexican jail after a wild night in Tijuana. Well, unless they're in there with you. True friends will always support you, but sometimes, that can be a problem. Especially, if you're in the creative field. Ideas and creativity can be stifled by overly supportive feedback. Don't limit feedback to just friends. Find opinions from a variety of people you know will be constructively honest and thoughtful regarding what you're trying to accomplish. The more honest feedback you get on your brand, the better of an idea you'll have on the direction you're taking.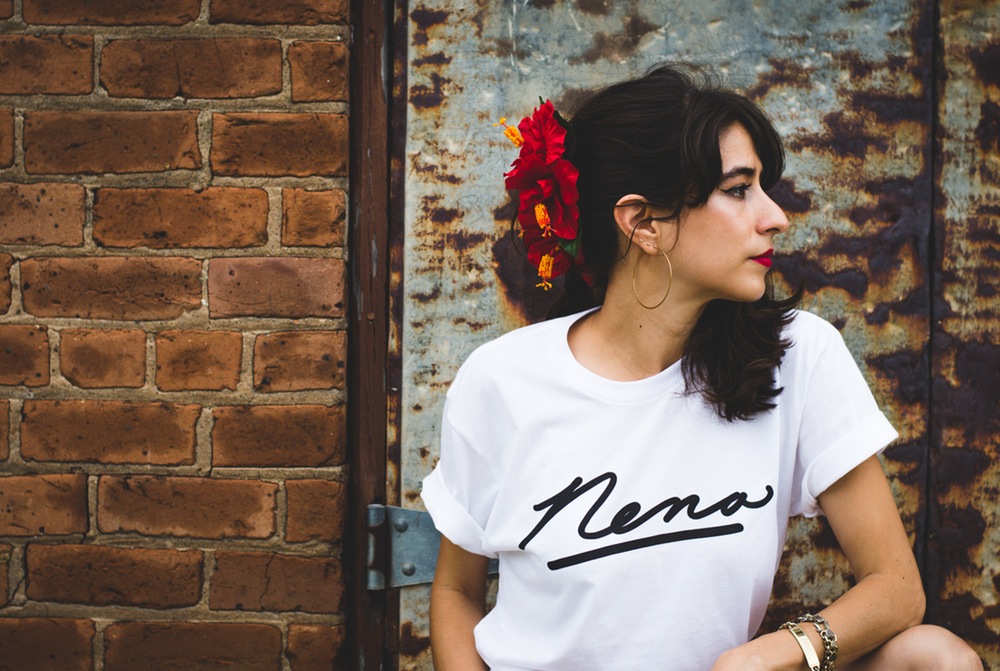 Make a Quality Product
We talk a lot about quality t-shirts and screen printing here at Oh Boy. It's the staple of our business and should be for anyone serious about their custom printed t-shirts. Quality is everything and first impressions are paramount at any level of the fashion industry. If you believe you have a quality idea, then the finished product must be on the same level. Do the research. Look into the different types of fabrics and garments that are out there. Work with the best material your budget allows for. Far too many times we've seen great design ideas stifled by poor execution. The level of quality represents the amount of respect you have for your custom printed t-shirts. It must be up to your own standard. We have a great piece on the type of garments used in the screen printing industry here.
Market Effectively
Budgeting is essential for any small start-up so it's important to ensure money is being invested wisely. If you're in the garment industry, then your custom t-shirt needs to be seen. It's a very good idea to invest in hiring models and photographers that will capture the essence of your brand. The models should represent what your brand is about. The photographers should be able to manifest your vision into work that does your line justice. You don't want your brand to be seen as amateurish or cheap so the services you hire shouldn't be either of those two. Of course, if you're on a budget, you shouldn't pour all your money into marketing, but ensure that the money you do spend yields professional results. Remember that in the creative industry, you get what you pay for. Creating an online presence is also key when marketing effectively. Utilize social media to all of it's potential.
Don't Put All Your Eggs in One Basket
We can sit here and pretend we don't know the lyrics to Hanson's "mmm bop" or Chumbawamba's "Tubthumping". We do. Especially after a few pints. We all love one hit wonders, but in the creative industry, a one hit wonder is you want to avoid becoming. Having an incredible custom t-shirt that sells is awesome but the last thing you want to do is bet the success of your t-shirt brand on just one hit. Ideas for the next round of clothing must always be coming. Ideas that still represent the brand, but are fresh and different. If you're mostly doing custom t-shirts, also consider tanks or sweaters. Avoid pigeonholing your clothing line, but continue to perverse the essence of your brand.
Keep at It
Failure is almost guaranteed. That's kind of a harsh statement to read especially if you're trying to get a business off the ground, but it's the truth. However, it's in our failures where we learn the most about ourselves. One road may close but we can always find another path. And if there isn't one, we can get our machetes and axes out and make one. If you truly believe that you have a solid idea that can become successful, then make that a reality. Success doesn't normally happen overnight. It happens through long hours and missed lunches. Believe in yourself and believe in your brand.