Creating your own clothing or t-shirt line is a very ambitious project. Getting it off the ground is tedious and time-consuming. There are numerous details involved in the process and your project can easily go off the rails if they're overlooked. However, you're not easily discouraged. You have a vision and a creative statement to make and your clothing line will succeed thanks to the right t-shirt. We're going to help you make that happen. (Conclusion at the end)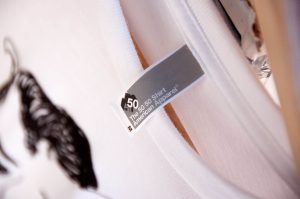 The most important aspect of a successful t-shirt line is the t-shirt itself. You could have the Mona Lisa of t-shirt designs that would have people pausing and admiring the screen printed artwork, but if the shirt's fabric doesn't feel good, if the fit isn't right, your work might not see the light of day. When your customers reach into their closets for their favorite t-shirt, you want it to be yours. Every shirt worn is an advertisement for your brand.
Think about your favorite t-shirt. Why is it your favorite? How does it feel? How does it fit? How was it screen printed?
These are the characteristics you must consider when choosing the right t-shirt.
Your customers will appreciate the extra effort and attention to detail you gave into providing a shirt that fits and feels great.
What makes us experts on this subject matter? Well, this is our thing. We've worn, screen printed, and washed just about every garment in the industry.
We're here to save you the time and danger of navigating through the minefield of blank t-shirts.
This list, organized by weight class, will be the difference in whether your shirt becomes a favorite or a car wash rag. This might be quite a bit of information, but your brand deserves a well-educated decision.  [Read more…]