Are you preparing designs for your latest custom t shirts and hoping for a perfectly polished professional finish? Perhaps you're attempting to create a t shirt design that every retailer wants to stock? Well whatever you're looking to achieve with your custom t shirts, and whoever will hopefully be eventually wearing them, we have ten great tips to ensure that you produce the very best custom t shirts!
1. Creating your own graphics?
Think about using a professional design service, rather than downloading design software. Graphic design is a misleadingly complex business and one that can command years worth of experience.
 
2. Don't rush the initial design phase
 When making your design choices don't be tempted to rush. This phase is the most important to get right, so be sure to continue developing your ideas and prototypes until you're happy and always
seek outside input as to what designs may be most effective.
 
3. Happy with your logo or artwork? Then it's time to play with the placement
Artwork and logos can look drastically different as according to where they are screen printed on the t shirt, as well as how large the graphics are. To this end you or your designer should create a range of options. Play around with the placement as well as the size of the artwork with screen printing in mind.

4. Use plenty of tools when picking your color palette
Your color palette is inherently influential upon the eventual look and feel of your custom t shirt design. So draw inspiration from existing logos and t shirts and search through dedicated color palette websites to potentially grab a great pre-made color palette. This technique works especially well for screen printing.
 
5. Don't underestimate the importance of a quality t shirt
High quality material tees are not to be underestimated. They often provide a superior base upon which to screen print, as well as providing a better fit and feel.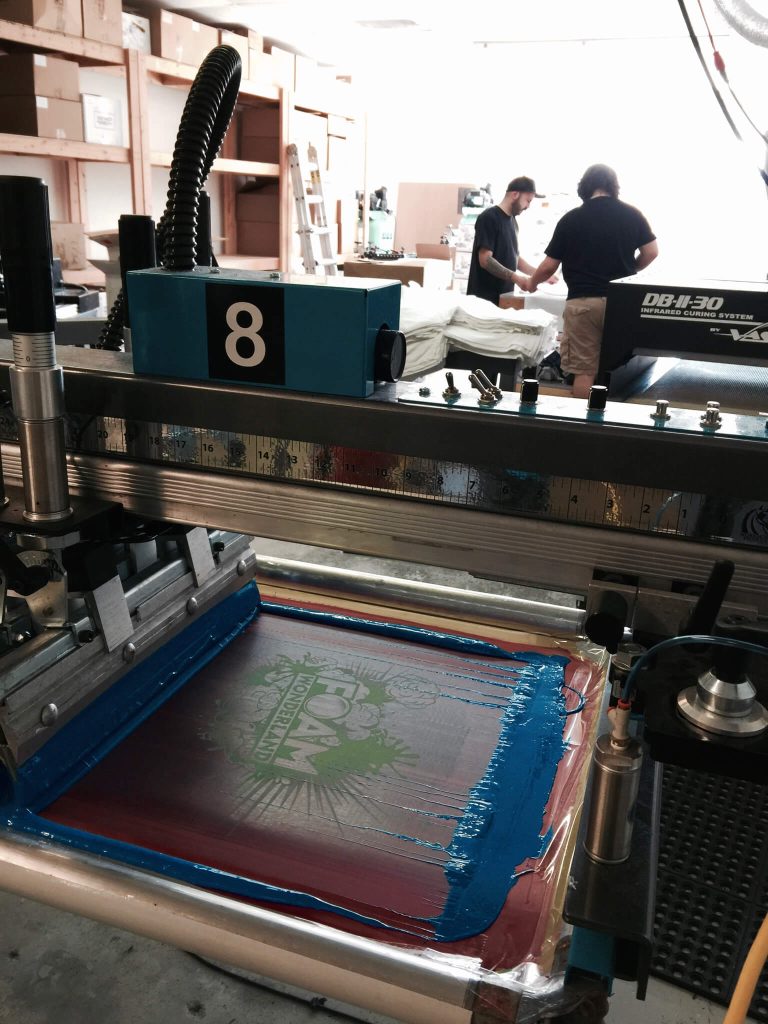 6. Leave the heavy lifting to the Screen Printer
The business of custom t shirt printing can be pretty complex and isn't a process that is suitable for the novice. So if you're not entirely certain about the process, or whether your graphics are suitable for screen printing, be sure to call or email the screen printer directly. This can help you by saving time, money, and a whole lot of messing around should your graphics not be suitable.

7. Draw inspiration from your favorite t shirt designs and materials
Do you have a favorite custom t shirt? Perhaps you've seen a number of designs that have proven to be memorable.
References are always great for guiding your custom printed t shirt efforts, as long as
you introduce a touch of your own creativity.

8.Understand the difference between Water Based and Plastisol
Water Based and Plastisol inks are the two forms of ink used within screen printing and understanding the differences between the two is important. Water Based inks dye the material onto which they're placed directly, whereas plastisol inks create their own layer
upon the tee. If you're unsure about which will be best for your project then be sure to consult with the screen printing company.

9. Consider your finish carefully
 There are many ways to finish off your t shirt, from hem tags, to packaging, and custom labels. So gain a complete idea of your options from the screen printer and don't underestimate the effect that these finishing touches can have on your screen printed garments. For example, t shirts that are seeking an environmentally friendly feel should opt for recycled tags and paper packaging. They should steer decidedly clear of the use of plastic tags or packaging.

10. Check delivery dates
When completing your order you should confirm with the screen printing company how long the run will take, particularly if the custom t shirts are required for a set date.
Get in touch
for your Austin screen printing needs. We would love to help!