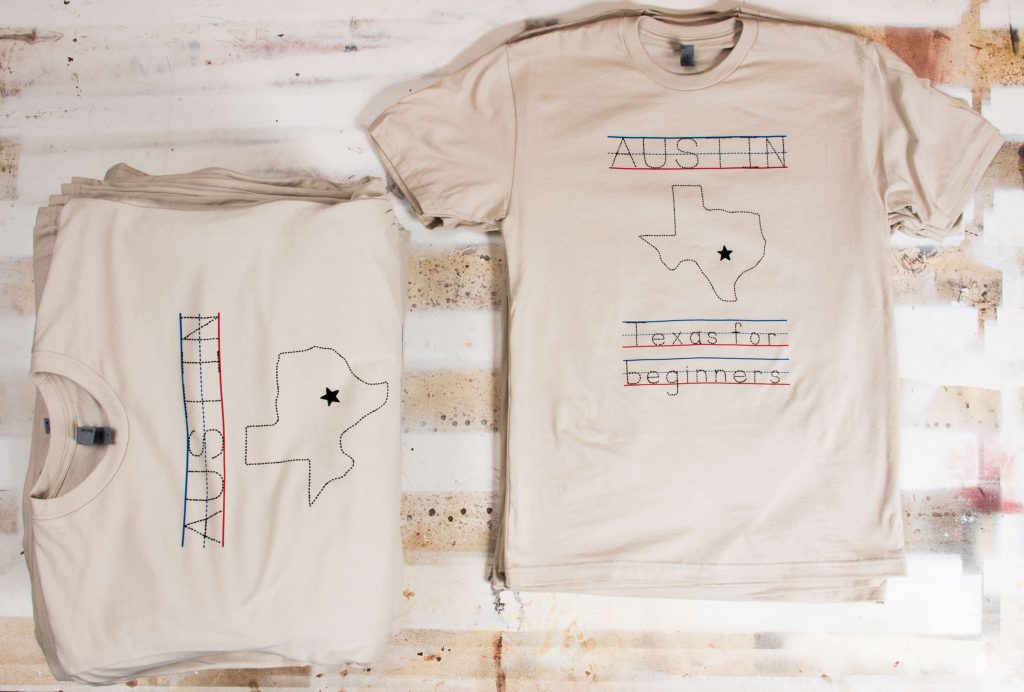 Austin screen printing should be fun and easy, much like the city we live in. That's why we're here to make the process as stress-free as possible.
Life can be pretty hectic at times. Why should placing a screen printing order in Austin be one of those things? Let's go over the steps that will ensure your screen printing order is placed and processed promptly.
Specifics: We Need Them All.
 Providing us with all the details of your screen printing order will ensure it will be processed swiftly and correctly. We want to avoid any misunderstandings and having to make too many corrections, which will prolong the finalization of the order. This can cause quite the headache if you have a deadline or a team of lil' leaguers waiting for their jerseys for their big game.
Garments/T-Shirts: What are we screen printing on?
 There's a variety of styles and garment materials to choose from. This will all depend on the concept you're aiming for. Trendy, sporty, practical, let us know what you want and we will work to provide. We'll also need the colors and size you need. We've got a great resource here.
Graphic Placement: Where on the garment will the design be printed on?
 A blank garment is a blank canvas. You have the option of having your artwork screen printed anywhere on the shirt. We just need to know where. Right or left sleeve, front pocket, custom inside tag, center chest, back, we can do it all. Just let us know where and we'll screen print your design on whichever sections you have chosen.
Providing a mock up of how you envision the design on the t-shirt would also help us understand what your expectations are. If you do not have one, we can create one for you so that we're both on the same page.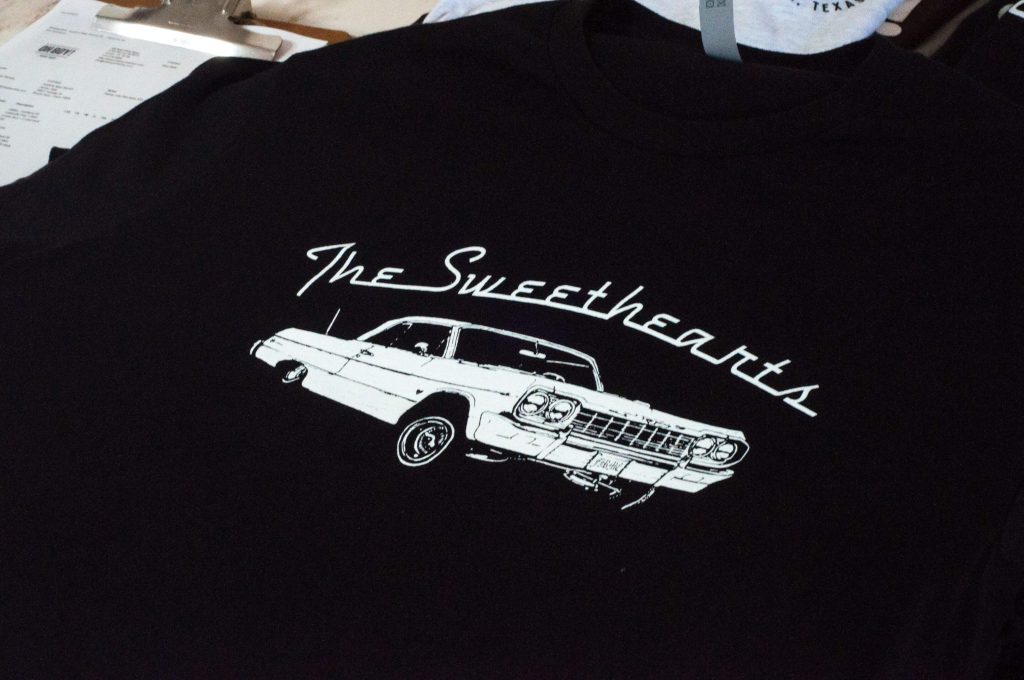 Graphic Size: How big does the artwork need to be?
 To prevent an awkwardly surprised expression on your face upon gazing at your finished product, we need to know the exact size of the graphic that will be screen printed on the t-shirt. As mentioned before, providing the correct design dimensions will prevent multiple corrections, which would extend the completion of the order. We have a great resource on how to submit your design here.    
 Colors: Which will we be screen printing?
 With the help of such educational institutions like the creators of Lucky Charms, we all are able to identify colors by their names: pink, yellow, orange, green, etc. However, Some greens might be a bit lighter and some yellows might be a bit darker.
In the design and screen printing industry, we use the Pantone Matching System to match whatever color you used in your artwork. Using a Pantone Coated Swatch book to identify the colors used for your design and will definitely help us achieve the closest color match possible. If the information isn't available, we'll do our best to achieve this.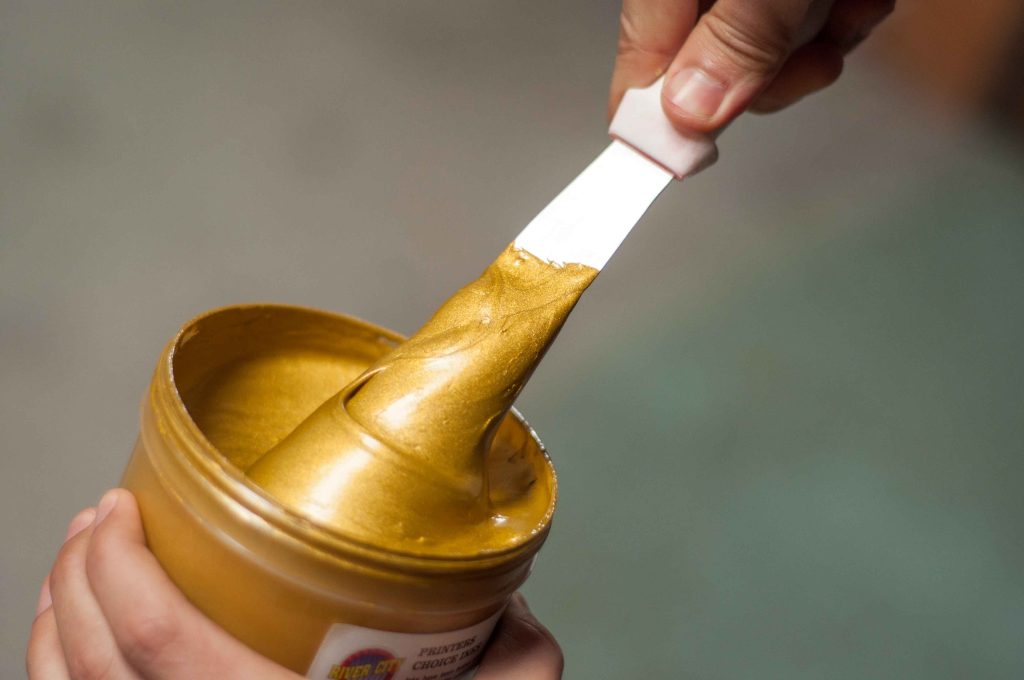 Type Of Ink: We can screen print with various types of prints.
 Different types of ink provide different types of feel and textures in screen printing. Keep in mind, however, certain inks only work well with specific types of materials/garments.
The type of garment you're using will, in some cases, dictate what kind of inks you'll be able to use. You can let us know what you're aiming for and we will be more than happy to explain what ink best matches your expectation.
File Type: What format should you submit the artwork?
This step is ultimately the most important one. Without the right file type for the artwork, we can't move forward in processing the order. Don't worry. You don't need to be a world-class hacker to submit the right file type. The file types we can work with are:
Photoshop (.PSD)
Illustrator (.AI)
Vector (.EPS)
PDF
JPEG
TIFF
In order to retain the highest quality of the design, we will need it in the highest possible resolution which is 300dpi (dots per inch). If we receive a file of the design which is rendered in a low resolution, but dimensions of your design are large, the quality of the image will deteriorate. This is why we prefer to work with vector file formats which usually come as .AI or .EPS files.
And there you have it! All the information needed to make your Austin screen printing experience as pain and stress-free as possible. No complications, no headaches. Just smooth sailing. Of course, if you have any questions, feel free to give us a call or request a quote. We love talking shop!