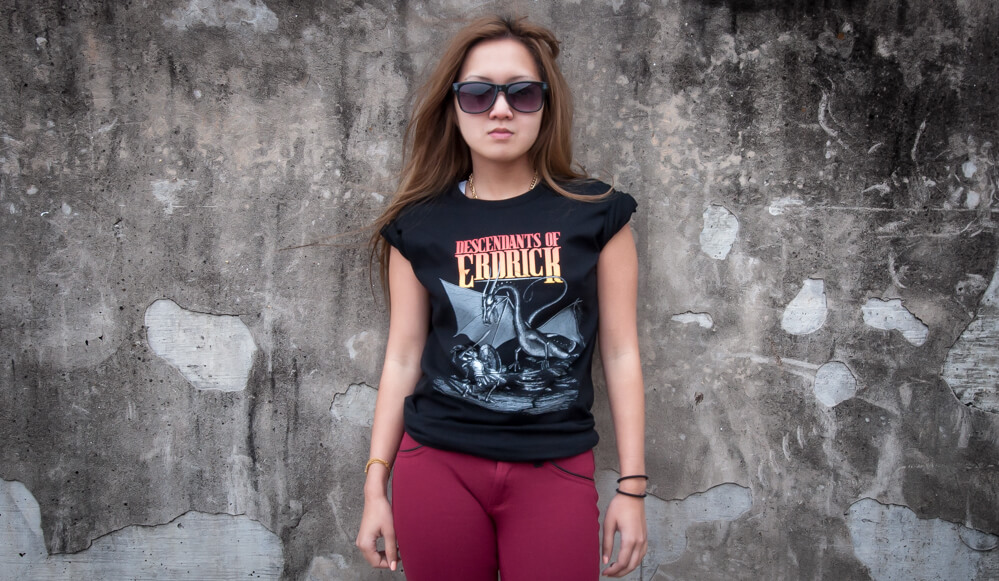 Descendants of Erdrick recreate music from our favorite video game soundtracks and it's fantastic!
We had the pleasure of printing their "Dragon Warrior" t shirt, illustrated by Melissa Flores. Our main focus for this job was to keep the fine detail and original integrity of the design intact.
For the text in the artwork, the shirt features a split fountain print to achieve the gradient. We wanted Melissa's design to translate perfectly on to a t shirt and this print makes us proud.
You can buy the t shirt here.