In the world of screen printing, there are often a few variables that will drive someone to place a custom printed t shirt order. Most of the time, people buy based on price. This happens when someone is on a budget, working with someone else's money, looking to get the most bang for their buck.
In some cases, this tactic can work well, for example, when shopping for a kids party and thinking about decorations, food or entertainment. But bargain shopping doesn't always lead to the best outcome for custom printed t shirts. At least not always the one we would hope for. This is what many call getting what we pay for.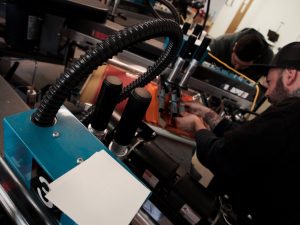 This concept tells us that price and quality are directly linked. And when we shop for the absolute lowest price, we are often sacrificing something far more important, experience. The experience that a person has with the product they purchased is the most important way to measure success.
So what might a business do to cut costs? Often, the answer lies in the quality of the materials, final product and customer service offered. The end result is a product or service that may be acceptable, but never great.
At OH BOY!, we are after great. Insanely great. Our commitment is to the pursuit of perfection. Our desire is to make every experience a great one. Our attention to detail drives us to produce the best screen printed products in our industry.
Our goal is to help our customers shine with their custom printed shirts, so they get the credit and recognition they deserve.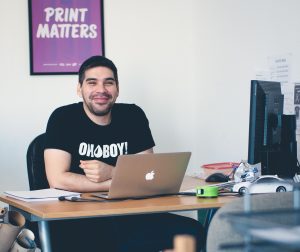 Whether you a looking to fulfill an order for a large organization, or just looking to launch a new brand with your t shirt designs, we offer services that will help you succeed. We can meet most budgets, but beyond price, we offer a level of service, quality and customer experience that is unmatched in our industry.
With OHBOY! you will have a personal contact that will be easily and quickly available to you, for questions, concerns or rush jobs.
Our success comes from a customer first mentality. We appreciate everyone we work with and value the opportunity to build a great relationship.
For a custom quote, click here. We look forward to working with you!