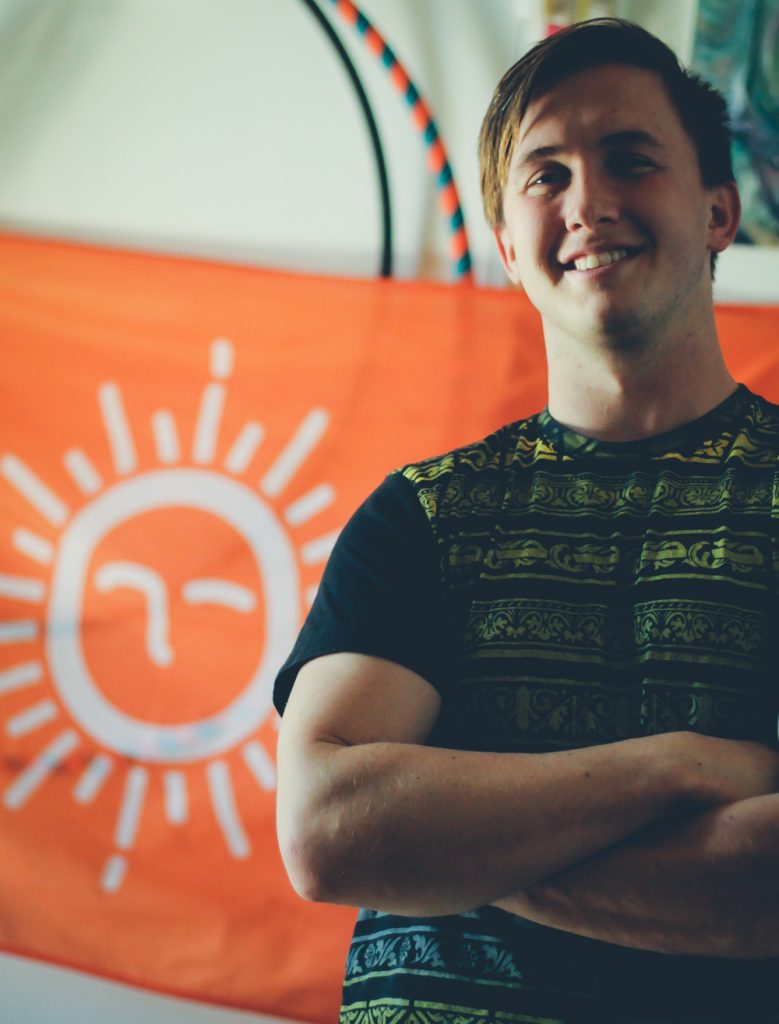 Matt Ford is the sort of guy that you see at a show and signal a head nod at with a mutual understanding that it's going to be a great night for live music. You wouldn't have guessed that he organized the entire show and is CEO of Solstice Live, a web platform for music that services venues and local bands for hire. While speaking to Matt, I found that he was easy-going and free spirited as he didn't mind having a conversation without shoes on. We discussed his roles as a company owner, boyfriend, father, musician, athlete, and businessman. Whether barefooted or not, Matt is just a guy who wants to connect everyone through live music and huge dance parties. We should probably thank him for that!
Tell us about Solstice Live
There is Solstice and Solstice Live. Solstice is our general brand. Solstice Live is a tech platform connecting venues and events with artists. The way that the platform work is that it's a two-fold platform so venues can sign up and say they are looking for artists, they can classify the style of music they want and list everything from pictures to websites, descriptions, and sound set-ups, and everything that an artist needs to know about them. Artists can sign up and upload links, pictures, descriptions, and using the website so the venues and artists can connect in order to facilitate live music.
The biggest reason why we are doing this is that the current process for booking is pretty chaotic and is more like a lack of process. Every venue is a little bit different. Some venues just uses Facebook messenger as a way to book and other venues use email, phone, and scheduling in-person. If you are an artist going into it, you have to turn into a businessman so I do all of these crazy hustles, it's not even a specific hustle. It's not like there is one way you should be doing it but you have to go and learn how each venue does their booking. The process of finding a venue is up your alley, figuring out how they book, and actually facilitating a show with them is really difficult.
Let's say you find the right live music venue and they do it through email. You're probably one of the 100 people reaching out to them that day. The venue has to sort through emails to try and book artists. There is no way to stick out if you are sending an email through a sea of other emails. What this platform does is standardize it, go on the website, and all of the venues just say that they are there because they say, "I'm going to do booking through this process."  You find the venues you like and sort the venue by style of music.
Artists send all sorts of emails while others don't and you have to go around the Internet to find these artists at times. It may not sound like a big deal to read an e-mail. After planning 300 events a year, 4-5 bands are playing at each of these events. This saves time per interaction in a span of a week or month. When an artist reaches out to you on Solstice, their links are in the same exact place. If you want to see lengthy description, you can look for more details but it doesn't have to be in that process. It's automatically linked to a calendar. You can visualize and see where your openings are. It's just so much easier. That's the situation for established venues. If you are not an established venue, believe it or not, there are a lot of stages in Austin that aren't even filled consistently. That is because you don't have a sea of artists hitting you up. In that instance, you can go on Solstice and find the artists that have signed up and sort them by their genre.
Let's say you're doing a pop night, 40-50 artists have classified themselves as pop artists and you can look at all their links easily within 10 minutes sending out requests to fill the bill. Most of the artists get back to you in the same day. I finalize the whole bill at the end of the day, that is Solstice Live, which is one of the things that we do. Many people, like us, in the live music event space have their hands in a few different things. We use our own software to book our own events and festivals. We also have a more packaged solution for festivals. It's not what we are actively promoting which is why I told you about Solstice Live at first but being the live music scene, we meet festivals at all time with similar needs. We work with a lot of festivals as well.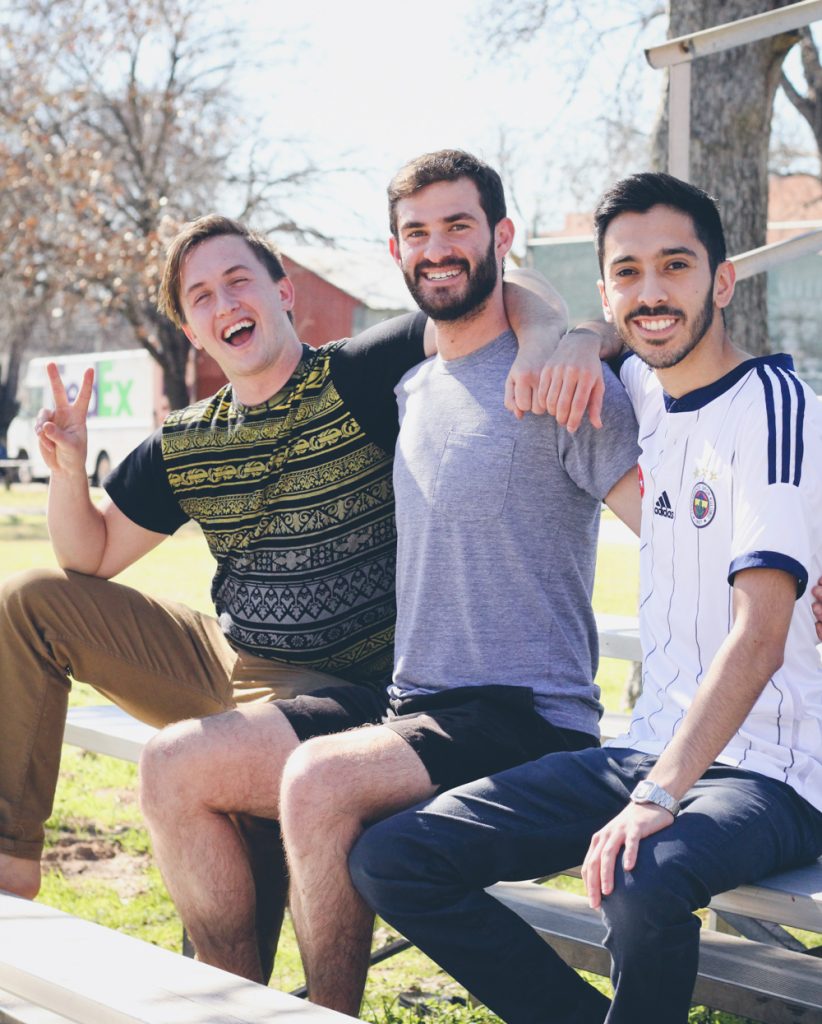 How did you establish the company?
The founding of the company didn't start with an idea. It was with client work. There was this really cool festival that started in Madam, Wisconsin (a place where I moved from). That festival was all around the city in 100 different venues and they wanted to have this open submission process for bookings. Artists could sign up on the venue strip where both venues and artists could connect. It's a really unique type of festival.
They wanted a tech platform to do it in opposed to managing it all in spreadsheets and what not. We created a matchmaking platform for that festival where artists and venues could sign up, link back and forth, and the product on top was automatically linked to a festival schedule and mobile. We ended up licensing that to 6 festivals in the first year and 20 festivals in the year after that, it could work all year round. We didn't necessarily move on with it right away.
I was in Wisconsin originally to work on this and then I moved to Austin. It was when I saw all of the live music venues where I understood that these were where the products needed to happen. Moving to Austin, we started Solstice Festival with our own technology. Through that festival, I worked with 35 venues and 100 bands. They all use the booking app. I met everyone after because a lot of them had a good time at the festivals. All those conversations, sometimes unsolicited, they would ask to get access into booking process all year round.
Most of the time, I planted the seed or they would tell me, "Hey, this is really useful. I want to do it all year round." I heard people say there is a market for this. Let's build that product and make it happen. It was more like getting into the market and seeing what the market wanted and needed. And then, we built Solstice based off of that and based off of what we thought was helpful.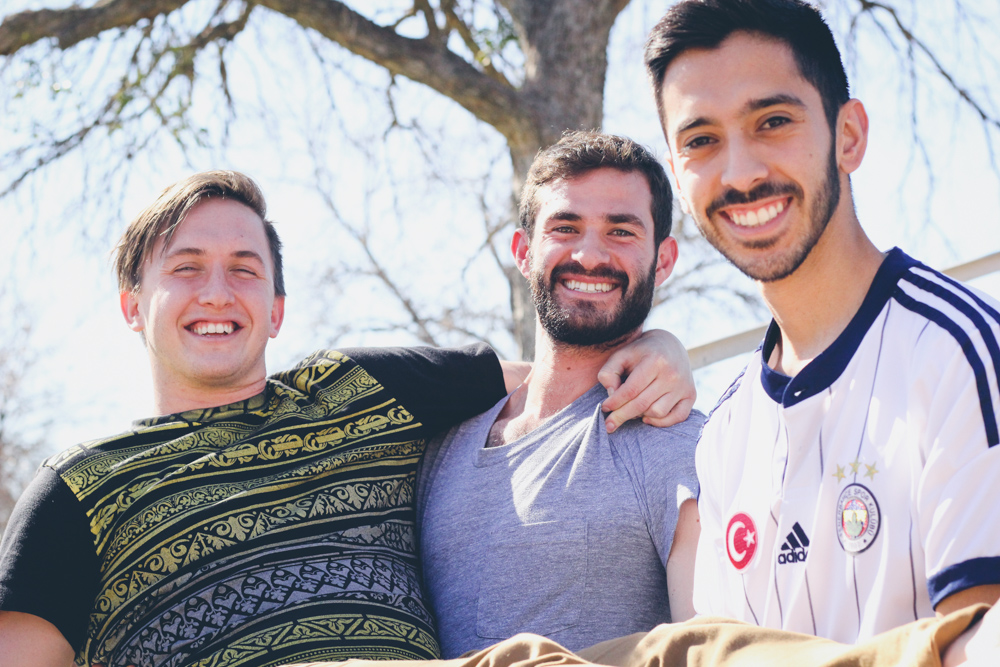 What obstacles have you faced in starting a company?
By definition of starting something, you have to take an idea. First, nothing is there and you take an idea and turn it into reality. It's like breaking the rules! This thing doesn't exist and you have to breathe into existence. You have to create something that is not there. There are talented people with skills to make it happen whether it's moving software or getting out there and talking to people. They have lives, need to eat, and pay rent. Because you pay money to make a company, how you do you pay for it and get it going? Before you make any money for the company, you just make it.
Really, how it got started is passionate people having an idea and making it happen. There are always chicken and egg situations where you need to transcend. As an entrepreneur, knowing how to beat chicken and egg situations is the challenge. What comes first, chicken or eggs? I can't tell you one formula for it, it's kind of case-by-case.
What is a day in life of Matt?
Wake up in the morning, play with the baby, do some yoga, ride my bike, work, go to shows that I am throwing, and meet/talk to people at the shows to see what they're into.
What motivates you everyday?
On the surface, I'm excited about everything we are doing with Solstice. I feel blessed to wake up every morning and work on something that I just enjoy, am good at, and really exciting that it wakes me up in the morning. I've always had a profound appreciation for music. I'm a musician myself and to be able to serve this scene, which adds so much to life, is really incredible.
Outside of music, I've always wanted to live a life where I feel a purpose everyday and some people work to have means to an end. They work 9-5 to save up time and money for the weekends and to have nice vacations, I always wanted to mesh the two and have my life be about what I'm passionate about. Solstice is going well but it is a start-up because we are making it go well and there is pressure to execute and keep it going because it's not guaranteed, that's what probably motivates me. The biggest thing that I can do is work my ass off and work smart and work hard and bring the right ideas to the table. I wake up in the morning and all that's on my mind.
Favorite bands right now?
Residence Frequency. They're half-electronic and half-instrumental.
Wonder Bitch. More instrumentalist but gets people dancing as well. I appreciate their energy.
CAPYAC. They use the shit out of the platform and have been really good to us. I just love their music. It's future disco is what they'll call it.
What makes Solstice stand out against other tech platforms?
I don't think anyone is doing exactly what we are doing (which is exciting). There are other people with components of what we are doing. They're trying to facilitate shows in a different way. I don't look at them as our competition even though they are kind of similar to us.
What I look at as competition is email, phone, Facebook, and any form of traditional communicating. If we could be better than the traditional way of communicating, then we'll win. We don't need to directly compete with someone who is trying to directly compete a platform against us. We need to be better than the old way of doing things, then the old process. That's our real competition.
What has been your biggest achievement?
Osiris being born.
What is a fact about you that most people don't know about?
I had a really good athletic career. I played a lot of sports but the biggest one that I excelled at was football in high school. I spent a huge chunk of my life towards advancing myself physically, which is funny because most people know me as very spiritual.
Any advice?
Choose what you want to do.
Where can we find you?
Facebook: Vincent Matthew Ford
Written and photographed by Mimi Nguyen