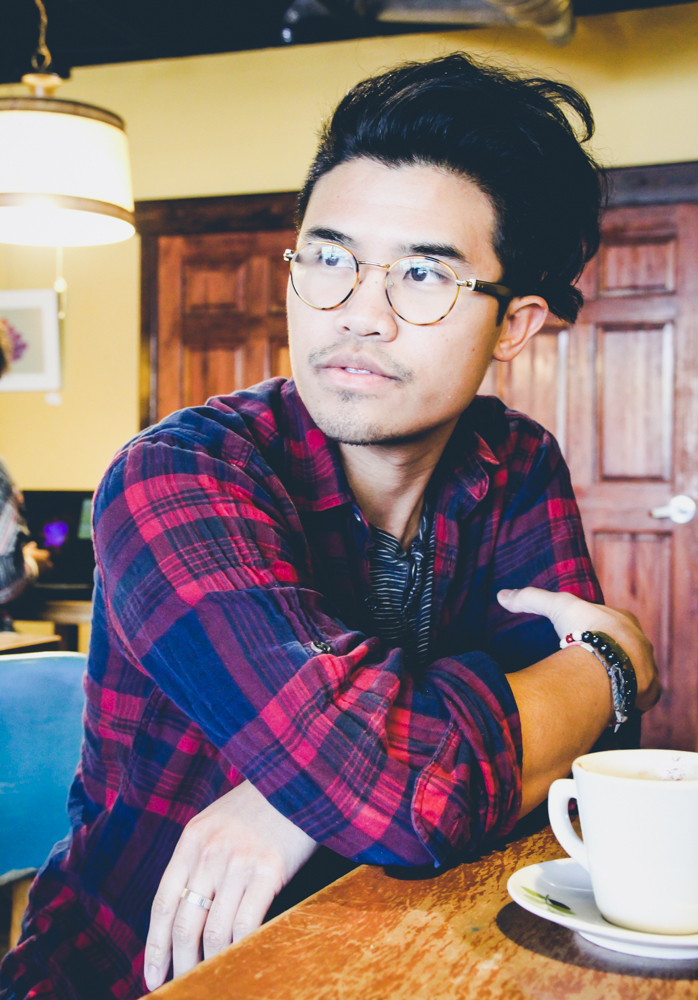 I met Peter Longno through a social media application where I was browsing #Austin hashtags. I came across his account and in an instant, felt drawn to his work. I was curious how he makes every one of his photos so darn EPIC!
After a few exchanges of digital "likes," it took less than 24 hours for us to meet at Bouldin Creek Cafe. Despite what people think about meeting through social media, it's not too bad. Peter didn't turn out to be a weirdo and now I consider him to be one of my greatest friends within the creative world. It also turns out that he's a great guy to grab lunch with!
I see Peter as a creative mentor because he sets an example of somebody who is chasing their dreams in a bigger, better city. This West Texas boy has a long journey ahead of him yet he is already carving such an extraordinary trail.
 Where are you from?
I am originally from Odessa, Texas but I moved from Lubbock, Texas about 2 ½ months ago. I moved to Austin.
What did you do there?
Yeah, I was a video producer for a United Methodist Church. It was alright, a lot of travelling. I liked that portion of the job. Almost every weekend, I was out of town. It let me set my wings outside of Lubbock for a little bit. Everyone has wings. You just need to know how to use them.
What brings you to Austin?
I moved to Austin because I wanted to surround myself with creative folks. Out in Lubbock, it was uninspiring. If you wanted to start a project, you needed a group and get a kick-start on it. Not a lot of people wanted to be a part of it and you would usually work on your own. So, that's why I moved to Austin to meet folks like you and other small businesses and other creative people. I feel Austin has given me those opportunities.
What kind of opportunities have you been able to come across?
I got my foot through the door (just a little bit), which is something that I want to do, all thanks to networks like Mimi. Networking in Austin is really easy. I did the Behind-The-Scenes for the Jackson Ruiz fashion show. Weddings have been a lot easier out here too because a lot of people are getting married as well as in Houston. I have a couple of friends out there who are getting married so I shoot for them too. Being in Austin has let me stretch out my wings because I get to focus on different aspects of photography, lifestyle, food, fashion, and even automobile so that's kind of new to me.
And you did all of that in less than a month!
I'm not successful though, but it's a good start, I think.
You've done more than many people who have lived in the cities themselves.
My opinion for people that live in big cities, you know, they have everything for them; grown up with all that, and opportunities. They've grown up with all that inspiration and opportunities that it's somewhat over the years, have become saturated for them in their state but for people that come from small towns and strive for more than what their small town can offer, they can become more motivated and determined in such a small amount of time.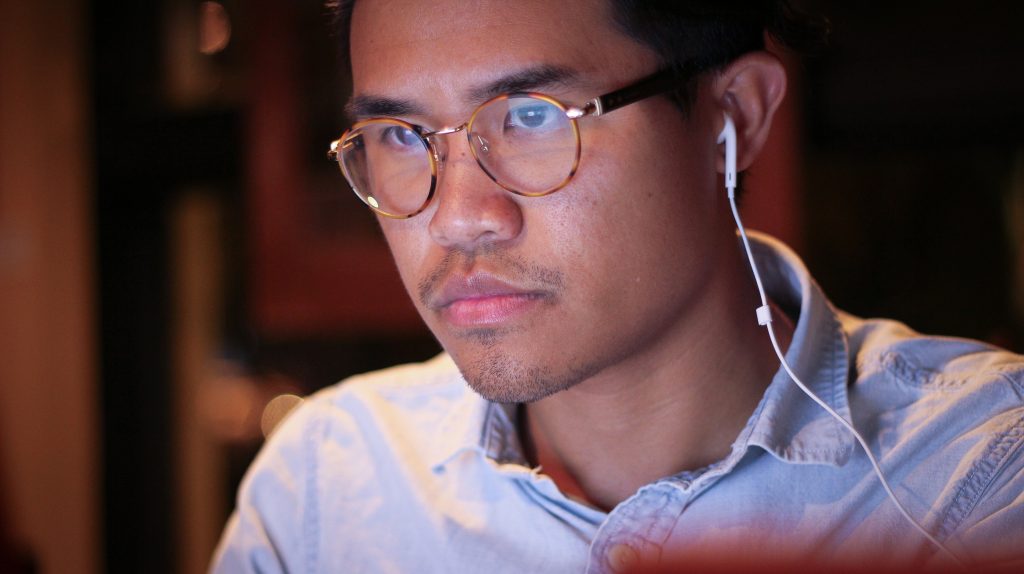 Where do you see yourself in 5 years?
There is an old saying that my dad always says, "a jack-of-all-trades but a master of none." He says that to me that someday, I will be a master of everything. I keep many of my talents under wraps. I don't like showing off most of my talents but I am a photographer, musician, and I just create things. The only couple of things that I can't do are draw or paint. Right now, I consider myself as a freelance photographer. In 5 years, I would be still stuck in my photography phase because photography is an easier way for me to communicate stories and emotions to people immediately. With a picture, it only takes a second and you understand what the story is all about.
What has been your best experience?
The coolest experience has been the statewide magazine, Texas Farm & Homes, and being asked me to do a story on crop dusters. Crop dusters are planes that fly over crops, spraying pesticides and they only fly 15 feet above the air so they are sort of a dangerous task but it's pretty cool and they get it done. So I went out there, found a crop duster, and found a guy named Danny Barker. He is 61 years old and still flying since 19 years old. I got to know the guy before I continued the assignment. The coolest part of the assignment was traveling to Border, Texas and it was about 40 minutes from Lubbock. I felt like a National Geographic photographer because I was prepared with the right equipment and got to shoot a profile story about this crop duster and see him flying in his plane. I've got a video somewhere on my phone and the plane literally flying 10 feet above my head and for that shoot, I'm attracted to the energy. Not in some like weird hippie way, I am attracted to dynamics, energy, and positive things. I made good friends with that guy. He was a good guy. He was happy to see the final products of the study.
As a photographer, what are some of your biggest challenges?
I think the amount of photographs that I have to edit for people. I developed a whole new way to bulk-edit photos. For a wedding, I'll shoot thousands of photos for an all-day wedding and I can edit that within 2 weeks. But having a wedding back to back, and having to edit those weddings at the same time can be a little difficult and challenging. Sometimes, I'll wonder why I didn't hire myself an assistant to make things easier. Some people would say photographing in the difficult part. That is the whole part of the practice. You get better after shooting your first round of people.
What is your secret?
There isn't really a secret. I think it's just a technique. It's practice, patience, and precision to be a better person in whatever you do. The 3 P's! Practice would be like doing the same tasks over and over in different ways, throwing yourself in different environments so you can be well-rounded. Precision is sharpening your skills to capture or create those moments in a better format. Patience is everyone knowing that moments cannot be immediately received. It takes time and that's what a lot of digital artists and photographers usually expect when they come into this field. I would focus attention on the patience part.
Would you like to promote yourself?
Follow me on INSTAGRAM at @PLONGNO
What is your next big step?
There are a lot of opportunities in Austin so I need to execute those tasks so I can dive deeper into my field of work. I really want to get more into the fashion or lifestyle industry, by getting ahold of different magazines and getting my work published. I want to help small businesses to get a kick start on their businesses by promoting them with my images and telling people about them. I think that'll be my goal for the next couple of months.
Who are your favorite people to work with, so far?
The closest people to work with would be Mimi Nguyen, she's got a lot of network and promotes people like no other. She likes to introduce people to other people.
I like working with one of my first friends, Nicolai McCrary, he's a food photographer and entrepreneur. We shot a couple of photos for East Side Kings and Kik. It was fun. He's a good network to work with. He's somewhat into the food industry that you can always get free food after shooting something. It's pretty cool. He knows a lot of people here and seems like he is pretty established here.
Sanetra Stewart. I see a lot of motivation in her.
Who/what inspires you?
The positivity in people is what inspires me. The energy. I hate saying energy because it makes me sound like a hippie.
A few people that inspire me are other photographers. I really love following Nick Onken. His stuff is purely amazing and the way he promotes himself is amazing as well. I think a lot of people should follow how he works and mold into a way that they can promote themselves as well. Like this guy got himself a radio podcast, blog, photos, video director, entrepreneur, and just everything. This is the guy that I aspire to be.
Spencer Combs. He helped me sharpen myself within the wedding photography business, helping me learn the ins and outs of wedding photography and how to succeed in it.
Other photographers would be Colin Hughes, who is a very good friend of Spencer Combs. He is a travelling photographer as well as lifestyle photographer. He just goes everywhere. I follow him on Instagram. I wish that I had those eyes to photograph those magnificent moments that he's got.
Written and photographed by Mimi Nguyen