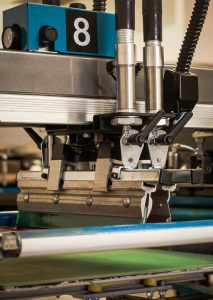 Oh Boy! Print Shop is a family owned and operated custom t shirt printing shop. Built from the ground up, ours has been labor of love for high quality custom printed t shirts. Our devotion to great work has catapulted us from a garage based shop to our present headquarters in Austin, TX.
Our story began long ago before printing was in our horizon. A time when family and friendship taught us about the values and ethos of life. The things that matter most like honesty, integrity, and passion for what you do. Whatever it is, be the best!
Throughout our lives we have gathered inspiration from many places. One place in particular has shaped who we are and what we stand for.
The name Oh Boy! is a direct representation of that inspiration and those values. Our late grandfather was a man who had an enthusiasm and a zest for life that was contagious. His excitement and passion followed him wherever he went.
You would often hear his liveliness from across the room as he exclaimed, "Oh Boy!" It was this exclamation, this bold gesture that created excitement and happiness. This is what makes Oh Boy! Print Shop.
With our craft we aim to bring joy and excitement to our customers, friends, and family. At Oh Boy! every customer is a friend and every friend is family. Come see us and let's print something great!